Estate Planning
---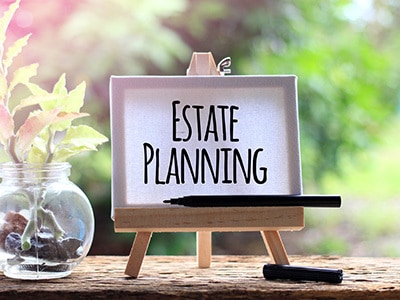 Estate planning is important because it basically allows you to control what happens to your assets when you pass away or become incapacitated. Estate planning is very difficult to talk about because it requires you to contemplate your own death and the possibility of becoming incapacitated. However, estate planning is an extremely important aspect of life that too few people act on, or take seriously. It's like driving a car without insurance. You can do it, but it's ill-advised. If you get into a crash without insurance, you're going to be in trouble and you may be liable for damages. Insurance protects you from money damages and judgments. Estate planning also protects you. However, if you drive a car without insurance, it is possible you will not have an accident. Sadly, we are all guaranteed to die at some point, so from that perspective, it is much more dangerous not to have an estate plan in place because what we are planning for will happen at some point. There is no way to avoid it. That's why an estate plan is vitally essential for every single person. A lot of people assume that you have to be rich or have large amounts of assets in order to have an estate plan in place, but that's just not true.
We may not know precisely what the future holds, but planning for it can better prepare us for the unexpected turn of events that life decides to throw our way. And even though we may not be able to plan for every circumstance that may occur, we can have certain assurances in place that can help protect our interests and loved ones throughout our life and beyond. At the MacNeil Firm, we are equipped with the knowledge and resources to help you and your family establish protections and safety measures for your household with estate planning.
Estate planning is complex, and it should not be undertaken without the expertise of an estate planning and trust attorney. At the MacNeil Firm, we are committed to assisting our clients with estate plans and trust that protect and reflect their wishes and needs. With the right estate planning attorney, you can procure a secure estate plan for you and your loved ones.
Estate Planning Is For Everyone
Contrary to popular belief, estate planning is for everyone. It is not exclusive to wealthy individuals or families. It is also not just reserved for those who are retired or about to retire. Whether you are single, married, have a family, or retired, it is never too early to start devising a dependable and effective estate plan. If you are not sure whether an estate plan is right for you, it is highly recommended to consult with a Shorewood, IL estate planning and trust attorney to determine the best solution for your specific circumstance.
Not two estate plans are alike. Every case is unique, and regardless of whether your estate is modest or substantial, a Frankfort, IL estate planning and trust attorney can assess your needs and the extent of your assets to create a suitable plan.
Estate Planning And Trusts
Estate plans are designed in all shapes and sizes. They are used to arrange, organize, manage, and dispose of a person's assets and properties during life and after death. Estate planning also includes structuring a plan in case a person becomes incapacitated. However, an estate plan consists of many other components that could be beneficial, and that should be discussed with a skilled estate planning and trust attorney. Furthermore, not all estate plans demand the same types of documents, trusts, wills, or asset management tools that are available. Depending on your needs, your Shorewood, IL estate planning and trust attorney will be able to identify the kinds of trusts, documents, and asset management tools that you require.
Trusts are an integral part of estate planning. There are various types of trusts available, and your Frankfurt, IL estate planning and trust attorney can advise you on the type of trusts that you can benefit from. Trusts can help you avoid probate and secure the management of your assets and property to your specifications. It is important to consult with an estate planning attorney to gain a better understanding of how trusts can help protect and dispose of your assets and property during your lifetime, and after you are gone.
An experienced estate planning attorney can help you with the following aspects of estate planning and trusts:
Living Trusts (also known as Revocable Trusts)
Irrevocable Trusts
Asset Protection Trusts
Special Needs Trusts
Wills
Powers of Attorney
Durable Powers of Attorney
Medical Directives
Guardianships
Probate
Elder Care
And More
The area of estate planning is quite vast as there are many factors and details to consider. Therefore, it would be wise to counsel with a professional Shorewood, IL estate planning and trust attorney about your distinct situation. It is never too late to put a plan in place, and it is certainly sensible to prepare for any life-altering events that could happen. Protecting your assets, property, and interests for you and your family's sake does not have to be an arduous process. With the right kind of help, you can build a solid estate plan that will give you peace of mind.
There is no better time to plan for your estate than the present. One of the benefits of having an estate plan is that they have the ability to evolve. You can start small and expand as you go, or you can plan for all of your assets and properties from the start. An estate plan can grow with you, and it can be modified as your needs and circumstances change.
Estate planning is essential, but unfortunately, not many think about its importance. When families get caught off-guard in a life-changing event, it becomes challenging and costly to piece together an arrangement at the moment. Rather than facing a circumstance unprepared, contact an estate planning attorney to talk about your options.
If you are interested in learning more about planning for your estate, contact a Frankfurt, IL estate planning and trust attorney to schedule a free consultation.

Get your questions answered - Call now for FREE case evaluation (815) 290-9170.