Federal Criminal Offenses
---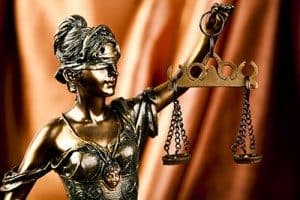 The United States Department of Justice spends over $25 Billion annually on the investigation and prosecution of crimes. If you are under investigation, or have been charged with a Federal Crime, no expense has been spared by the government in their attempt to put you behind bars. Call our federal criminal offenses attorney in Illinois at 815.806.2700 now for a free case evaluation.
To avoid a lengthy prison sentence, you need to level the playing field by hiring your own aggressive federal criminal lawyer like those at the MacNeil Firm. Our federal criminal attorneys have the experience and tenacity you need when you are defending yourself against Big Government. We offer innovative defenses and solutions to your federal criminal charges. Our Criminal Defense attorney in Illinois is the best in the area.
The United States has traditionally been known to prosecute politicians, high-level drug dealers, and white collar crimes involving millions of dollars. However, the government has recently broadened its prosecutions to include internet based offenses, such as possession of child pornography or solicitation of a minor. Our federal criminal defense lawyers have extensive familiarity with these types of offenses and have worked with computer and internet experts to successfully defend our clients against these charges.
If you have received a letter from the government, or federal agents have attempted to contact you, you are under investigation and need help fast. Do not delay in contacting our Criminal Defense attorney in Illinois at the MacNeil Firm now at 815.806.2700. Time is of the essence. Like with cancer or other diseases, early detection and intervention is critical to the outcome of your case. Call now for help with your federal criminal case; we can be reached at 815.806.2700. Macneil Firm has the top criminal defense attorneys Kankakee, Il and the surrounding area has to offer. We also have top criminal defense attorneys operating in Tinley Park, Il.
Our federal criminal attorneys practice primarily in the Northern District of Illinois and the Northern District of Indiana, but we have the capability to handle cases nationwide. Come see us if you'd like to visit with the top criminal defense attorney Frankfort Il, Tinley Park Il, and Kankakee County Il has to offer. Call our office to talk to our Federal criminal offenses attorney in Illinois.

Get your questions answered - Call now for FREE case evaluation (815) 290-9170.