R. Scott MacNeil, Esq.
---
Meet The Founder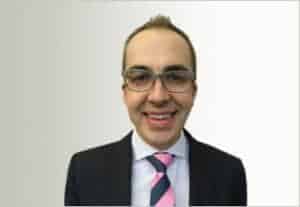 Founding attorney R. Scott MacNeil has served as Of Counsel attorney with The MacNeil Firm since its inception in 2010. Scott graduated from DePaul University in 2000 with his degree in Accounting. He went on to graduate from John Marshall Law School in 2003.
Scott has a strong background in banking and finance. Since graduating, Scott has worked in the banking industry, most recently for Devon Bank as their Senior Vice President, and Chief Commercial Lending Officer.
Although Scott does not practice with the firm on a day-to-day basis, his expertise is invaluable for white collar and financial crime litigation and cases.
Don't Settle for less than the Top Criminal Defense Attorney in Frankfort, IL
When you're facing a DUI or criminal charge in Frankfort, IL, you don't have time to waste on substandard representation. Get a Frankfort, IL DUI attorney who has the skills and know-how to achieve victory in your case.
Our family of lawyers at the MacNeil Firm Ltd has decades of knowledge and courtroom experience to serve you and your case. Our state and federal-level experience allows us to provide informed, aggressive legal representation to you—no matter your charge. We're the criminal lawyer defense team that you need by your side during the defense process. Whether you need a drug lawyer, a DUI attorney, drunk driving lawyer or a criminal defense attorney in Frankfort, Illinois, we are ready to serve.
Highly Recommend
"Attorney Donald MacNeil saved my career. I would highly recommend him to anyone experiencing a DUI. Mr. MacNeil was successful with getting my charges reduced to Reckless Driving, and he was also successful with getting my Statutory Summary Suspension RESCINDED. Mr. MacNeil made time to meet with me several times about my case, and he responded immediately to every question that I had. By far, Donald MacNeil is the attorney you want by your side when you've been charged with a DUI!!"
A DUI & DWI Client
For hard-hitting criminal defense that gets positive results, call the MacNeil Firm Ltd at (815) 290-9170 today.