Sex Crimes
---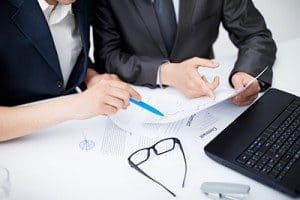 If you or a loved one is facing a sex crime, your first step should be obtaining legal representation immediately. It's never too soon, nor too late, to hire a lawyer. Even if you have not been charged, but have been contacted by law enforcement to discuss allegations of a sex crime, you need legal help fast. Early intervention is critical to success in your case. The criminal defense lawyers at the MacNeil Firm have extensive experience dealing with sex offenses during both the investigation period and after charges have been filed.
The most common sex crimes in IL include:
Criminal sexual assault & Aggravated criminal sexual assault
Criminal sexual abuse & Aggravated criminal sexual abuse
Predatory criminal sexual assault
Date rape & acquaintance rape
Molestation
Failure to register as a sex offender
Some sex crimes frequently involve the internet. Internet sex crimes include:
Few crimes are as divisive and polarizing as sex crimes. The police may tell you that they just need to talk to you, or hear your side of the story, but the reality is likely much different. Once you are in police custody, you can be held for days without being charged and without any contact with the outside world. You will be interrogated with the hope that you give an incriminating statement. The deciding factor in many sex cases is whether the accused made a statement admitting to the allegations. Do not talk to them alone. We will be your advocate, protecting you from the hard interrogations of law enforcement.
Highly Recommend
"Mr. Donald helped me to win two cases in a court. He is very professional, honest, reliable.I highly recommend Mr. Donald to anyone who needs a great lawyer! Thank you Mr. Donald for your great job!"
Modestas
Eternally Grateful
"Donald MacNeil, We Love You!!! You gave our family hope when all seem bleak! You gave us back our son, a grandson and also someone brother and nephew! For that we are eternally grateful for you. Man the cross examination you presented today court was on point well thought out and strategic and you made the prosecutor case look merely like Bullsh*t!!! LOL!"
A Satisfied Client
The MacNeil Firm approaches sex offense with both tenacity and discretion. We understand that while you need an aggressive defense, being accused of a sex offense is also a stressful and embarrassing experience. Although some sex crimes involve physical evidence, like DNA, many sex offenses are charged just based on the statements of the alleged victim. The MacNeil Firm will conduct an intense investigation to determine if the victim has a history of fabrication and dishonesty. Maybe the victim has a reason to testify falsely. If a child is making the allegation, an adult who has a grudge against the defendant may have told the child what to say. Medical personnel or scientific investigators may have made errors or may be drawing conclusions that aren't supported by the evidence.
We serve our sex crime related clients in Illinois and Indiana states. Our sex crime attorneys are active in Kankakee, Lake, Grundy, Porter, Cook, and Will counties. Our main offices are located in Frankfort and Shorewood, IL.

Get your questions answered - Call now for FREE case evaluation (815) 290-9170.