State And Federal Criminal Services
---
Federal Criminal Defense Services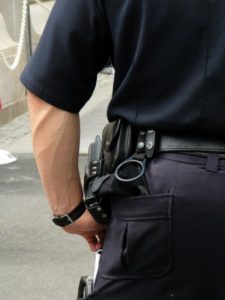 When you are charged with a federal crime in Frankfort, IL, you only have one chance to hire a great criminal defense lawyer to defend you in court. Choose the law firm that will aggressively represent your interests in court no matter the crime. The MacNeil Firm is a family of lawyers based in Frankfort, Illinois, who will take the time to understand your side of the case before pursuing a legal strategy in court. Our State and federal criminal defense attorney in Illinois is eager to defend you.
Our criminal defense attorneys have experience defending clients charged in federal court with a variety of crimes. Some of our federal criminal defense services include:
Weapons charges
Drug conspiracy charges
Sex offenses
Child pornography charges
Solicitation of a minor
Internet offenses
Mortgage fraud
White collar crimes
Embezzlement charges
Fraud, and more!
State Criminal Defense Services
Hiring the right law firm to defend you in court makes all of the difference. The MacNeil Firm's family of criminal defense attorneys has earned a reputation for aggressive criminal defense, individualized representation, and for taking a personal stake in the outcome of your case. Our Criminal Defense attorney in Illinois is highly experienced in this area of law.
We have experience with state-level cases that involve drug charges, battery, theft, burglary, weapons charges, as well as many other felonies and misdemeanors. Some of our additional services include:
Drug offenses
Domestic battery
Weapons charges
Burglary
Theft
Sex crimes
Murder
Juvenile law
Felony defense
Misdemeanor defense
Dog fighting
Juvenile law
Our attorneys serve clients in both Indiana and Illinois in Kankakee, Lake, Grundy, Porter, Cook, and Will Counties. They are licensed in both states so they are better able to serve a larger share of clients. Our Criminal Defense attorney in Illinois is the best in the area
Whether you or a loved one need either state or federal criminal defense services in Illinois or Indiana, our attorneys can help. Contact our law firm at (815) 290-9170 today to get a skilled criminal defense attorney on your side. Our State and federal criminal defense attorney in Illinois will be happy to help you.

Get your questions answered - Call now for FREE case evaluation (815) 290-9170.