Understanding DUI Charges And Legal Proceedings In Illinois
---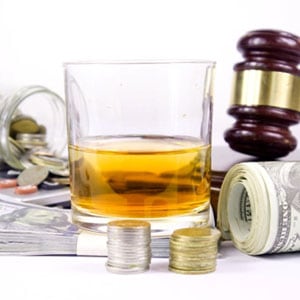 In this article, you can discover:
That DUI charges are possible even if BAC is below the legal limit,
Will County rarely reduces DUI charges; Kankakee mandates classes, and
Even if guilty, hiring a DUI attorney is crucial.
I Blew A 0.08 BAC, Why Was I Still Charged With A DUI In Cook County?
In Cook County, the legal limit for blood alcohol content (BAC) is 0.08. Surprisingly, even if you register below this limit, you can still face DUI charges. The crux of these cases rests on proving that you were under the influence , regardless of whether you were over the legal BAC limit. However, such cases typically aren't considered strong unless there's additional evidence indicating impairment.
Can I Get A Will County DUI Reduced To A Lesser Charge?
Will County is known for its seriousness towards DUI prosecutions. Generally, reduced charges are a rarity in this jurisdiction. Rather than downgrading a DUI charge to a lesser offense like reckless driving, authorities in Will County prefer to bring even weak DUI cases to trial.
Will I Have To Take A DUI Class If Convicted In Kankakee County?
Being found guilty or pleading guilty to a DUI charge in Kankakee County will necessitate the completion of DUI classes. Before you start, you'll undergo an alcohol and drug evaluation. The outcome of this evaluation will determine the number and type of classes you'll need to take, classifying you as a minimal, moderate, significant, or high risk.
What Does Probation For A DUI Conviction In Will County, Cook County, or Kankakee County Look Like?
For first-time DUI offenders, court supervision which is a unique probation for first offenders is likely if found guilty or after a guilty plea. Repeat offenders could potentially be placed on probation or conditional discharge, involving stricter monitoring such as regular check-ins, mandatory alcohol classes, community service, and the payment of fines and court costs.
Can I Beat A DUI Charge In Chicago?
The chances of successfully defending a DUI charge largely depend on the strength of the evidence. In cases where chemical tests like breathalyzer, blood, or urine tests are available, the chances of obtaining a not guilty verdict are reduced but still possible depending on the evidence.. However, cases that lack chemical or field sobriety tests are often deemed weaker, improving your chances of a not guilty verdict at trial.
What Is The Worst-Case Scenario For A DUI Conviction In Illinois?
In Illinois, a misdemeanor DUI is classified as a class A misdemeanor. It's punishable by a maximum of one year in jail and a fine of up to $2,500. But for first-time offenders, the likelihood of facing these maximum penalties is typically low.
Is It Worth Hiring A DUI Attorney If I Know I Am Guilty And Will Lose My Case?
Even if you believe you're guilty, it's still advisable to consult with a qualified DUI attorney. They can offer expert analysis of your case and advise on whether your defense is strong or weak. Trying to assess the case yourself is not recommended, as you may lack the legal knowledge and skills that an attorney brings to the table.
For more information on Understanding DUI Charges And Legal Proceedings In Illinois, call (815) 290-9170 today for a free initial consultation.

Get your questions answered - Call now for FREE case evaluation (815) 290-9170.