Cook County Criminal Defense And DUI Defense Attorneys
---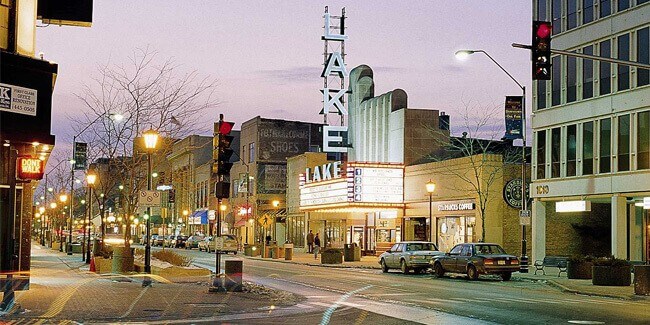 The MacNeil Firm Ltd.
20527 South LaGrange Rd.
Frankfort, IL 60423
Tel: (815) 290-9170
Click this link to see our office Map And Direction.
The MacNeil Firm is a family of three lawyers, a father and two sons, who are dedicated to providing superior criminal defense and DUI defense in Illinois and Indiana. What sets us apart from many other criminal defense lawyers and DUI defense attorneys is our passion for the law, the Constitution, and our dedication to producing a winning result in your case. Said another way, we hate to lose. Nothing is more rewarding to us than securing a Courtroom Victory for our clients.
No Case Is Too Small Or Too Large!
Whether you are a first offender or have multiple arrests, our criminal defense attorneys and DUI defense lawyers take a personal interest in each case, and our commitment to you and your case is unmatched. While there are many good DUI and criminal defense lawyers, the MacNeil firm is distinguished by our personal service. We make every effort to exceed our client's expectations during this stressful time after an arrest. We handle DUI and Criminal Defense cases in Oak Lawn, IL, Orland Park, IL, Palos Heights, IL and Chicago Heights, IL.
Over The Last Few Months Our Lawyers Have Handled A Diverse Range Of Criminal And DUI Defense Cases In Will County, Cook County, Kankakee County And The Surrounding Areas.
Cook County is a county in the U.S. state of Illinois. Its county seat is Chicago, the largest city in Illinois and third-most populous city in the United States. More than 40% of all residents of Illinois live in Cook County. Cook County's population is larger than that of 29 individual U.S. states, and the combined populations of the seven smallest states. There are 135 incorporated municipalities partially or wholly within Cook County, the largest of which is Chicago, which is home to approximately 54% of the population of the county.
That part of the county which lies outside of the Chicago city limits is divided into 29 townships; these often divide or share governmental services with local municipalities. Geographically, the county is the sixth-largest in Illinois by land area. It shares the state's Lake Michigan shoreline with Lake County. Including its lake area, the county has a total area of 1,635 square miles (4,234.6 km2), the largest county in Illinois, of which 945 square miles (2,447.5 km2) is land and 690 square miles (1,787.1 km2) (42.16%) is water. Land-use in Cook County is mainly urban and densely populated. Cook County is included in the Chicago-Naperville-Elgin, IL-IN-WI Metropolitan Statistical Area. It is surrounded by what are known as the five collar counties.
Best In Oak Lawn, Illinois DUI Attorneys
Have you ever gone out for dinner to celebrate your latest achievement and drank a few glasses of wine with your meal? After several hours of pleasant conversation, company, and music, you probably could have sworn that you only had two drinks but what is you actually lost count? When it's time to pay the bill and go home, you may not recall how many drinks you had but if you don't feel affected at all, why would you even think twice about whether or not you are safe to drive yourself home?…until you end up pulled over and test over the legal limit. The next thing you know, it's time to visit with a Chicago DUI lawyer.
A Chicago DUI attorney can rescue you from some incredibly harsh consequences for DUI in Illinois. Does it really make sense to let one simple mistake ruin the rest of a person's life? Just one charge of DUI can lead to consequences that will follow you around for the entirety of your life, in the form of a permanent criminal record. You could face jail time, fines and court costs, loss of your driver's license, the loss of potential job opportunities, the installation of an ignition interlock device in your vehicle, and damage to your reputation.
Making a mistake in good faith doesn't make you a bad person and doesn't mean you deserve to live with a stigma for the rest of your life. Don't give up. Also, don't attempt to negotiate with the prosecuting attorney by yourself. You will never regret time spent finding an experienced Cook County criminal attorney to represent you. Your rights will be protected and your professional and personal reputation will be preserved. Don't just roll over and accept whatever plea agreement is offered to you by the state. Get to a qualified attorney in order to look out for your interests and your future.
At The MacNeil Firm, you can expect truly personalized representation for you and your DUI case: immediate responses, open and prompt communication, sensitivity and compassion, and complete respect during this very difficult time. Plus, you'll receive expert legal advice intended to give you the most ideal possible outcome in your DUI case or in any criminal case. Whether you are in need of a Chicago DUI attorney, an Orland Park defense attorney, or a Cook County criminal probation violation attorney, we'll fight for you.
Even if you have been convicted in the past, you still have important rights. The MacNeil Firm will fight to make sure they're protected. Contact the dedicated Orland County defense attorneys at The MacNeil Firm for a free case evaluation today to find out how we can help you make sure that your legal rights are honored and save your future reputation. If you have a pending DUI or criminal case in Illinois or Indiana, don't wait until it is too late. Contact us immediately to start mitigating the damage and helping you put this situation behind you.
Winning | The MacNeil Firm Ltd. | Cook County, IL DUI Defense Attorney
When speaking of criminal defense strategies, there really is only one desired outcome—winning the case. Winning can come in many different forms, but winning is what we expect every time we take on a new case. After all, we are not in the business of losing, so we only take on cases that we believe we will win, and we usually do. Ask about our track record and referrals when you meet with us.
If you've been accused, charged, or arrested, the time to call us is now. Don't delay. Don't think about whether or not you need an attorney right away—you do. The reason there is no time to waste is because from the time you are on the prosecution's radar, they are already plotting and strategizing with their team on how they can convict you and send you away to prison. Take action and protect your future, your finances, and possibly even your freedom, call us, The MacNeil Firm Ltd., and we'll fight for you.
Prosecutor's Prizes | Doing What It Takes to Win!
A prosecutor's prize, a gift they love to receive, is an unprepared or green defense attorney. Skillful prosecutors have a whole playbook of tricks and strategies that they'll bring to court to trip an inexperienced criminal defense attorney so that they fall flat on their face in court, in front of the jury that will be deciding your fate and your future if you're the defendant. Success in court is 90% preparation and 85% presentation. Yes, we've done the math, and that is certainly more than 100%, but the point is, you don't win cases in court by merely giving 100%; you have to give more.
When you work with The MacNeil Firm Ltd. as your DUI defense attorney or criminal defense attorney for another charge in Cook County, IL, you're working with a firm that has a track record that speaks for itself. We have the experience, the skill, and the courtroom savvy to take prosecutors down, and we do. The prosecution will not be getting any prizes or gifts from us in the form of witnesses or evidence because we will fight every element of their case from the get-go.
During the discovery period, we will challenge everything. We will scrutinize every piece of 'evidence' the prosecution presents before we ever set foot in court, and we'll look for obvious, and not so obvious, reasons to disqualify that evidence and petition the court to make it inadmissible. We'll look at each piece of 'evidence' to see if there are technicalities we can bring up that would make it inadmissible, as well as the procedures and personnel involved with the handling of that 'evidence.' If there's a problem, chances are we'll find it, and get it removed from the case long before the trial begins. Evidence that isn't presented cannot hurt your chances of an acquittal, so we will work tirelessly to take the upper hand over prosecution in regard to their 'evidence.' Additionally, we'll bring in some of the Chicago area's top investigators if need be, to dig into your case and find evidence that supports the case and strategy we're building to defend you. When it comes to investigations, we only work with the best people who get results, so rest assured, if there is something to be found that will help us win your case, our investigators will find it. And in regard to the prosecution's witnesses, if there are any, we'll interview them and get a sense of how we will refute their claims. Remember, this isn't our first rodeo, and we know exactly what to look for in weak witnesses, and we know how to break them in court, to expose that they are lying, if they are; or that their recollections of events are incorrect, which they often are; or that they have something to gain personally from their testimony, which happens also. In short, if they are a weak witness, or a disreputable one, we'll do what it takes to ensure that what they say in court will carry little if any water at all. And in regard to arresting officers, police personnel and so forth, we'll interview everyone and look for holes in their stories, and/or evidence of improper procedures, either with the handling of evidence or the treatment of the defendant while in their custody, etc. to find ways to either get the case dismissed, or get an acquittal.
No matter if you come to us with a DUI charge, or another criminal charge, we'll fight it. We know our stuff, and that's why we are consistently rated at the top. We have a track record of success and a reputation as a criminal defense team that works hard the whole way through, as a DUI defense attorney in Cook County, IL that never takes the path that is easy for us, unless it is your best option as our client. We do what it takes and we win cases.
Important Links For The County Of Cook:
Cook County Court
Cook County Fire Department

Get your questions answered - Call now for FREE case evaluation (815) 290-9170.