Cook County Criminal Defense And DUI Defense Attorneys
---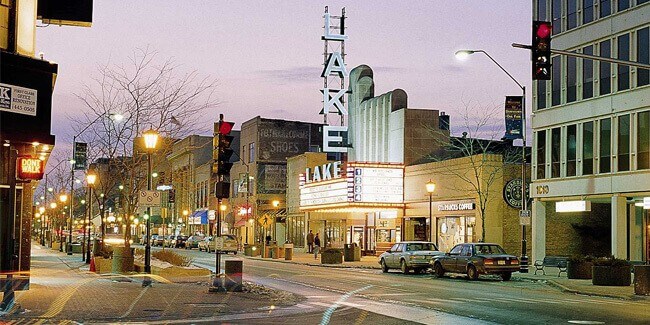 The MacNeil Firm Ltd.
20527 South LaGrange Rd.
Frankfort, IL 60423
Tel: (815) 290-9170
Click this link to see our office Map And Direction.
The MacNeil Firm is a family of three lawyers, a father and two sons, who are dedicated to providing superior criminal defense and DUI defense in Illinois and Indiana. What sets us apart from many other criminal defense lawyers and DUI defense attorneys is our passion for the law, the Constitution, and our dedication to producing a winning result in your case. Said another way, we hate to lose. Nothing is more rewarding to us than securing a Courtroom Victory for our clients.
No Case Is Too Small Or Too Large!
Whether you are a first offender or have multiple arrests, our criminal defense attorneys and DUI defense lawyers take a personal interest in each case, and our commitment to you and your case is unmatched. While there are many good DUI and criminal defense lawyers, the MacNeil firm is distinguished by our personal service. We make every effort to exceed our client's expectations during this stressful time after an arrest. We handle DUI and Criminal Defense cases in Oak Lawn, IL, Orland Park, IL, Palos Heights, IL and Chicago Heights, IL.
Over The Last Few Months Our Lawyers Have Handled A Diverse Range Of Criminal And DUI Defense Cases In Will County, Cook County, Kankakee County And The Surrounding Areas.
Cook County is a county in the U.S. state of Illinois. Its county seat is Chicago, the largest city in Illinois and third-most populous city in the United States. More than 40% of all residents of Illinois live in Cook County. Cook County's population is larger than that of 29 individual U.S. states, and the combined populations of the seven smallest states. There are 135 incorporated municipalities partially or wholly within Cook County, the largest of which is Chicago, which is home to approximately 54% of the population of the county.
That part of the county which lies outside of the Chicago city limits is divided into 29 townships; these often divide or share governmental services with local municipalities. Geographically, the county is the sixth-largest in Illinois by land area. It shares the state's Lake Michigan shoreline with Lake County. Including its lake area, the county has a total area of 1,635 square miles (4,234.6 km2), the largest county in Illinois, of which 945 square miles (2,447.5 km2) is land and 690 square miles (1,787.1 km2) (42.16%) is water. Land-use in Cook County is mainly urban and densely populated. Cook County is included in the Chicago-Naperville-Elgin, IL-IN-WI Metropolitan Statistical Area. It is surrounded by what are known as the five collar counties.
Important Links For The County Of Cook:
Get your questions answered - Call now for FREE case evaluation (815) 290-9170.