Child Pornography
---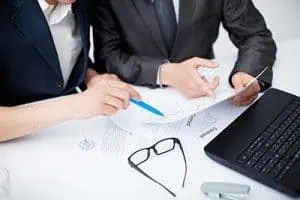 If you are under investigation or have been charged for possession or distribution of child pornography, you need a lawyer fast. Call the MacNeil Firm now to talk to our Child pornography attorney in Illinois. We will protect and counsel you to achieve the best result possible in your situation.
Like many sex crimes, child pornography has an extreme negative connotation. Just hearing the charges causes a strong emotional response and a preconceived notion that the defendant must be guilty. Not only are the attorneys at the MacNeil Firm completely dedicated to producing a successful result in your case, we are sensitive to the stress, embarrassment, and humiliation you might be experiencing. Our Criminal Defense attorney in Illinois is here to save you from this situation by getting you the best possible outcome for your case.
The MacNeil Firm attorney have unmatched experience and success defending child pornography cases. Part of our successful strategy used by our criminal defense attorney in Illinois often involves utilizing computer experts to examine the hard drive. We understand computers and use that to your advantage.
The penalties for child pornography charges have increased recently. Almost all of these types of crimes are felony charges. Many require mandatory prison sentences and lifetime registration as a sex offender upon conviction. Our Child pornography attorney in Illinois is well versed with such cases and can put up a vigorous defense. It may be prohibited for certain religions however you are breaking no laws by watching adult pornography and cannot be arrested for it, unless that is you have shown it to minor in which case that is a criminal act and you are breaking the law.
TWO THUMBS UP!!!!
"He was very respectful he explained any questions I had. He was straight forward he works hard and he is well worth it. He beat the case hands down and case dismissed after trail… TWO THUMBS UP!!!!
Whitney
Recommend
"I was very satisfied with services provided by Donald. He was very professional and very prompt responding to any of the questions regarding the case. At the end, Donald was able to dismiss the charges. I would definitely recommend him to anyone who needs attorney's services."
Tom

Get your questions answered - Call now for FREE case evaluation (815) 290-9170.