Drugs & Controlled Substances
---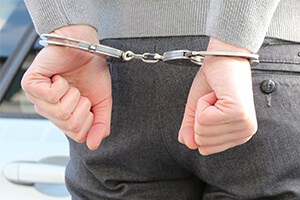 With the exception of small amounts of marijuana, almost all drug charges in Illinois are a felony offense. Felony offenses carry prison terms, and convictions can stay on your criminal background forever. The attorneys at the MacNeil Firm appreciate theses life-long consequences, and understand how important your freedom is. We will fight for you.
Many drug arrests are a result of a search of a house, vehicle, or person. However, with laws surrounding marijuana, whether medical or recreational, now changing drastically from state to state, it might be worthwhile to Click here. The legalization of marijuana in certain states has also led to a rise in its popularity (you can now even get novelty flavors like pineapple kush), and confusion on what the laws are regarding this drug. You may want to see other news regarding marijuana industries in different states to see where you actually stand regarding the law when it comes to medical or recreational marijuana. For example, if you purchase medical marijuana legally from one of the dispensary michigan companies and cross into a state where possession is illegal then you may be at risk if you are stopped.
Sometimes the police have warrants but frequently do not. The Fourth Amendment to the United States Constitution states that we should be free from unreasonable searches and seizures. Federal and State law enforcement are required to follow rules when it comes to warrantless searches. A search without a warrant usually requires probable cause. Some police officers try to get around this by stating their probable cause is that you have a weapon, but really they are hoping to find evidence of a pot cargo, this can still be illegal for them to do. An illegal search and seizure may allow the MacNeil Firm to ask the judge to dismiss your case.
If your drug arrest is a result of a search and seizure, that may present the opportunity to challenge the validity and constitutionality of the search in court. The MacNeil Firm will review the evidence in your case, and research the case law to determine the legality of the search and seizure. The MacNeil firm has successfully defended many drug cases by filing certain motions in court; you can see some examples of this on our Courtroom Victories page. These motions are sometimes called motion to suppress evidence, or a motion to quash arrest and suppress evidence. The issue in such motions is not whether the accused actually possessed the drugs, but rather whether law enforcement discovered them in a proper and constitutional way.
Some of the most common drug offenses are:
Possession of controlled substances/PCS
Possession of controlled substances with intent to deliver
Delivery of controlled substances
Possession/Delivery within 1000 feet of a school
Distribution of a controlled substance
Possession of cannabis
Delivery of cannabis
Controlled substances are any illegal drug or substance. Some common controlled substances include cocaine, crack, cocaine base, heroin, ecstasy, prescription drugs, pain killers, hydrocodone, methamphetamine, and marijuana. Our Drugs & Controlled Substances attorney in Illinois has defended against different cases that hovered around many of the above substances.
We serve drug crime clients in Illinois and Indiana states. Our drug crime attorneys are active in Kankakee, Lake, Grundy, Porter, Cook, and Will counties. Our main offices are located in Frankfort and Shorewood, IL.

Get your questions answered - Call now for FREE case evaluation (815) 290-9170.